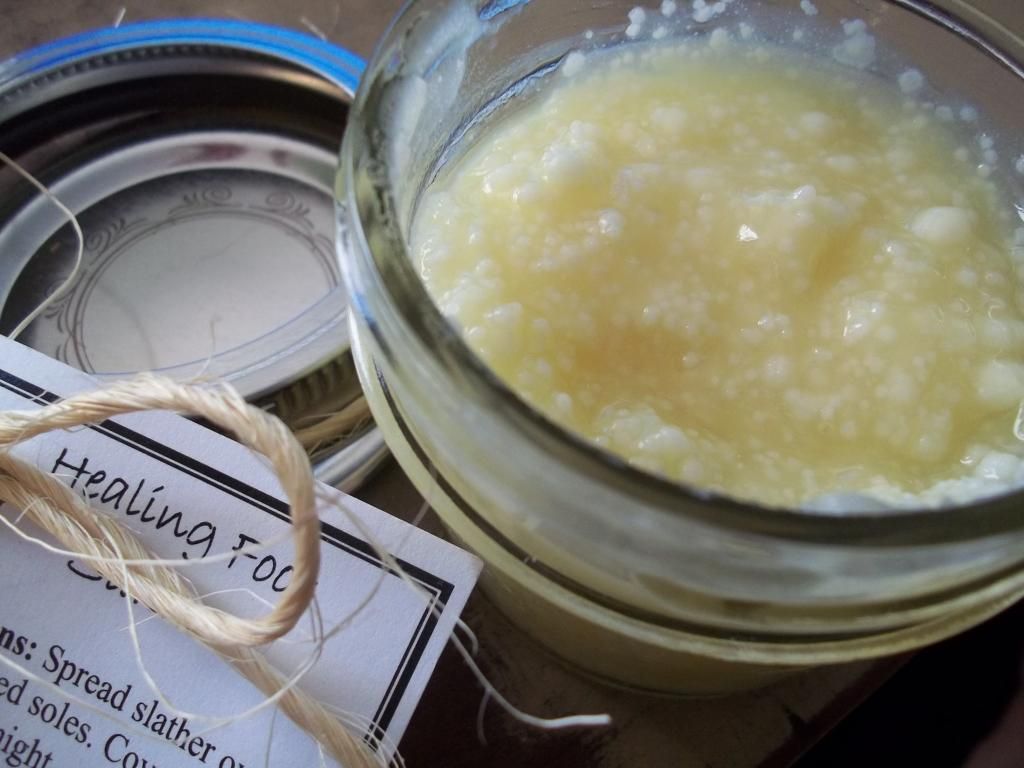 If you have a friend who is on their feet a lot, they'll definitely appreciate a gift that pampers those tired toes. The foot soak relaxes and soothes aching feet. The slather heals and rejuvenates cracked skin and soreness. The powder refreshes shoes and feet when used daily. Even breathing in the scents of all of those essential oils have a wonderful relaxing but uplifting effect.
Unfortunately, if you don't already use essential oils, you probably won't have a stash of oils to raid in order to make these gifts. However, essential oils are readily available at most health food stores, and because a little goes a long way, even the pricier ones are a good value.
The cocoa butter and the beeswax should also be available at the health or natural food store. Do not use the cocoa butter lotions and creams on the skin care shelves of your favorite big box store. These are not pure cocoa butter. The cocoa butter you want should be hard and crumbly not smooth and creamy. Again, it'll be a bit pricey at the beginning, but a little goes a long way.
½ cup Epsom salt
1 drop cedarwood oil
2 drops lavender oil
3 drops tea tree oil
4 to 5 sprigs fresh rosemary
Place Epsom salt in a small bowl. Add essential oils and mix well. Pour into a small decorative bag, tying the rosemary sprig on with a pretty ribbon. Add a tag with the instructions.
Instructions for use: Dissolve the scented salt in one gallon of warm water. Gently rub the rosemary sprigs before adding to the water. Soak your feet for 10-20 minutes. Dry your feet with a towel, and if you have a pumice stone, rub it over calloused areas to remove the rough skin.
3 tablespoon cocoa butter
2 tablespoon coconut oil
1 tablespoon beeswax
1 tablespoon neem oil
1 teaspoon peppermint oil
In a double boiler on the stove or in a glass bowl in the microwave, melt together cocoa butter, coconut oil, and beeswax just until melted. Remove from heat. Stir in neem oil and peppermint oil. Pour into a container, such as a 4-ounce canning jar and let cool overnight. Decorate and add a tag with the instructions.
Instructions for use: Massage this foot cream on rough, dry soles before you go to bed, and cover with cotton socks. You'll love your feet in the morning!
1 cup baking soda
12 drops essential oils such as tea tree oil, lavender, and/or peppermint
Add essential oils to the baking soda, and mix thoroughly. Store in an airtight container. I store mine in a glass canning jar because it was convenient. Decorate and label your jar of foot powder.
You can use just about any combination of oils as long as the ratio is about 12-15 drops of oil to 1 cup of baking soda. I highly recommend including tea tree oil in whatever combination you try because of its antifungal properties.
If you don't have a decorative bag, simply cut a 10-inch by 10-inch square of pretty fabric using pinking shear. Place the scented salt in the middle of the square. Gather up the corners and sides and tie with ribbon or twine. Very easy, and very pretty.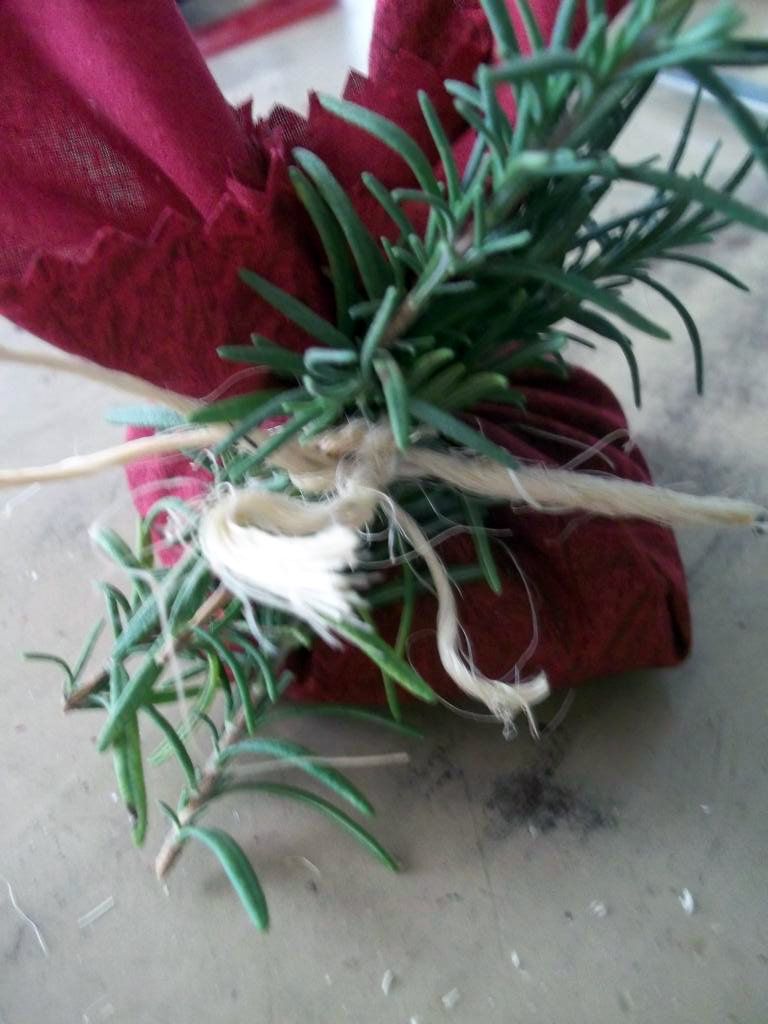 Giving the salts, slather, and powder in a cute basket or gift bag makes for a lovely homemade gift. If you want to kick it up a bit, though, add a soft towel, pumice stone, a pair of cotton socks, and an inflatable soak basin or pack everything into a plastic basin lined with the towel.
Thanks for stopping by! By the way, if you really want to put this gift over the top, add a book and some special chocolates for your friend to enjoy while her feet soak and maybe a bottle of pretty polish. If you're giving it to a man, skip the polish.
Grace and peace be yours in abundance,