Every couple of years, I retire my chickens. This is one of those years. For those of you who view your chickens as pets and plan on keeping them until they've lived a full life, this post is not for you. I raise chickens for their eggs and see them as livestock (food). They have names like Baked, Broiled, Fried, and Fricasseed, and sometimes they have to live up to their names.
Because our little farm is, well, little, I occasionally have to retire a flock of laying hens who are eating more than they're laying. I simply don't have the space to keep unproductive hens. That might sound a bit cold, but remember, I see my chickens as livestock. First and foremost, their job is to feed my family. Also, I sell excess eggs to my neighbors and friends, which pays for my flock's upkeep. This might not sound all warm and fuzzy, but it's just not practical for me to keep hens that aren't producing. However, there are right ways and wrong ways to go about retiring a flock.
As a responsible animal owner, I'm not going to burden an animal shelter with my retired hens, and I'm certainly not going to release them haphazardly into a nearby park to fend for themselves. I'll either find new homes for my retired hens, or they'll be processed and turned into dog food. So far, all of the hens that I've retired over the years have found good homes, mostly at large farms in neighboring counties. You'd be surprised how many people will jump at the opportunity to adopt free adult hens, even ones who are no longer in full production.
By the way, butchering retired hens is always an option. Just keep in mind that the older the hen, the tougher the meat, which is probably where the phrase "tough old bird" originated. Simmering in a stock pot all day is probably the best cooking method for making the tough meat more palatable, and even then, it might be a little stringy. However, my dear dog who lives to protect all of our livestock would never turn her nose up at a bowl of chicken stew. Yes, I view this whole process as a "circle of life" moment.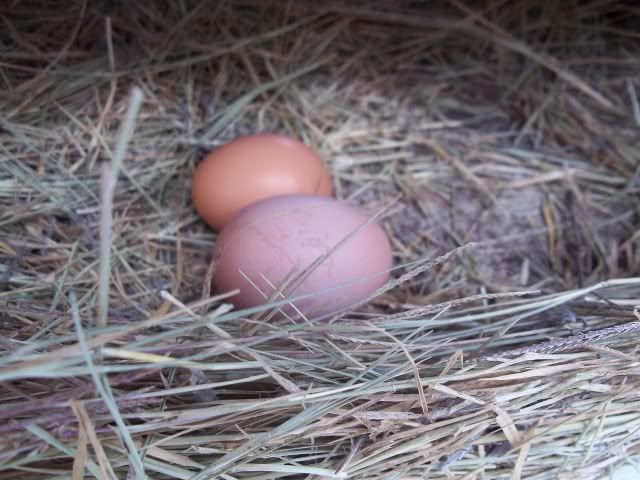 After about a year of laying, a hen's egg production decreases by about 20%. A good production hen like a Leghorn or a Golden Comet will lay about 250 eggs in that first year. However, by the second year, production could decrease by 50 eggs! Each year production will continue to decrease. When you factor in your space, the food-to-egg ratio, and the number of people you are trying to feed on a daily basis, that 20% decrease becomes significant. That's the moment you have to decide why you're raising chickens. Are they pets or are the livestock?
If you live on a piece of property with some acreage, you may never have to make that decision, but if you live in the city with nothing more than an urban backyard for your farm, you will have to make a choice. Do you keep low producing hens, or do you cull the flock and start fresh? That's not always an easy decision to make. It took me a long time to finally come around to finding a home for my first flock when their egg production dropped so low that I had to buy eggs from the store. That was the moment I chose the role of farmer over pet owner.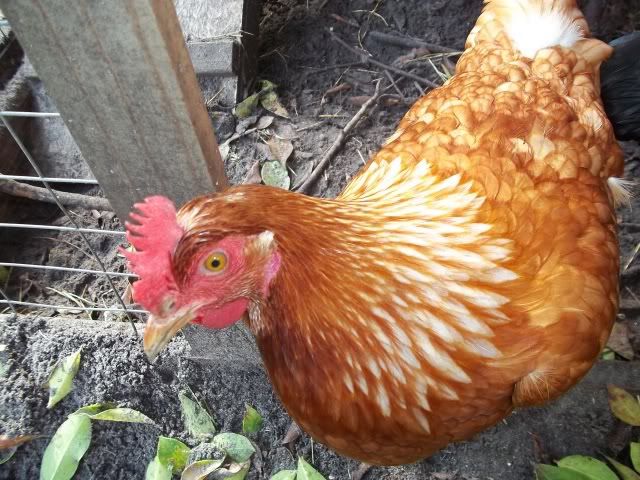 Since that first flock, I've learned a lot about raising chickens and egg production. My first flock was entirely Rhode Island Reds. Reds are beautiful birds, but they eat a lot compared to the number of eggs they lay. They can also be a bit temperamental. Because my primary focus is egg production, I now raise only Golden Comets and Black Sex links. I like their calm personalities, and they are wonderful egg layers. Five of my eight hens are almost three years old, and I'm just now seeing a drop in production. The retired birds should have no problem finding a home with someone who doesn't need as may eggs in a week as we do.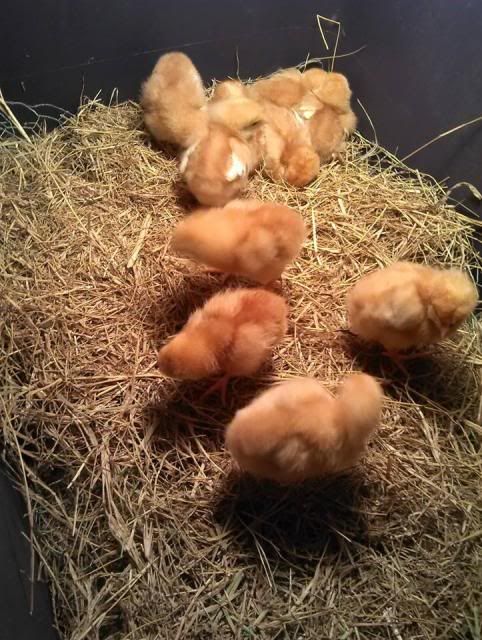 In anticipation of retiring part of my flock, I have 10 baby chicks in a "brooder" on my dining room table. Obviously, we are increasing our flock. We'll be retiring 5 hens in about six months when the new chicks are of laying age. The plan is to be able to retire six hens every two to three years. Yes, if you did the math, the flock will be 13 birds. We did that on purpose. No, I don't like the number 13, but I'm realistic. We always lose one bird. When that happens, we'll have an even 12, which will be our maximum number of chickens our space can handle…and the maximum amount of eggs that our refrigerator and bellies can handle! As for the law, the latest ordinance for our city doesn't cap the number of hens allowed. We just have to keep them contained, not raise roosters, and keep our neighbors happy. I think we can comply with all of that, especially when I take a dozen eggs and a jar of jam over to the neighbors occasionally.
Thanks for stopping by! By the way, did you notice that egg production decreases after the first year but I tend to keep my birds for three years? I don't know if it's the birds themselves or our mild weather, but we don't see a significant change in production until around the third year of production when it drops dramatically. I think it has a lot to do with our lack of seasons. We have the warm and dry season and the hot and wet season and not many differences between the two! Well, I better get some breakfast together for my family. Eggs and toast it is!
Grace and peace be yours in abundance,